Editioun 20 Joer Blummentreff Boermereng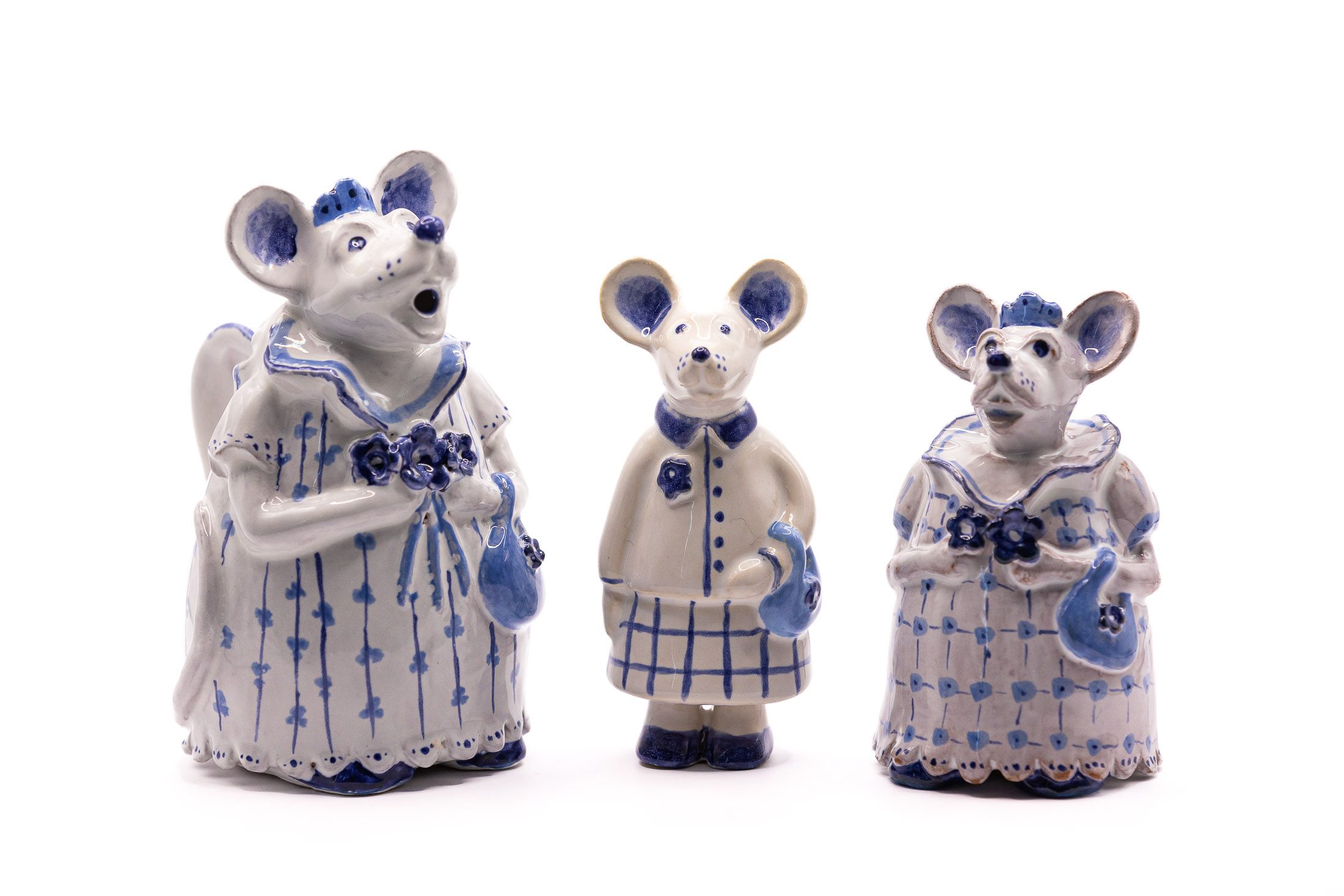 Catherine Landman, born 1975 in South Africa, received her Bachelor of Technology in Ceramic Design in 2002 from the University of Johannesburg. Before discovering ceramics, Catherine worked as a graphic designer and realised that her true passion lay in creating with her hands.
Catherine works as an independent ceramic artist from her studio in Rolling. She finds inspiration from nature and her surroundings. Her work is made using hand-building techniques of slabbing, coiling, pinching and press-moulding. She also teaches ceramic art in Luxembourg.
The brief for the creation of the 2023 mouse for the Boermereng Blummentreff captured her imagination. All three mouse designs are her creation and have kept her very busy making over the last 6 months. They have all been carefully hand-painted by herself and Dominique Dureau, one of her talented students.